rmaf
Modérateur




messages

: 11214


Inscrit le :

18/03/2007


Nationalité

:

Médailles de mérite

: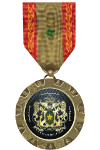 Sujet: Le CN-RNX pour Atlas Blue Mar 25 Mar 2008 - 3:29

---

A321-211 CN-RNX

_________________

و كان حقا علينا نصر المؤمنين - حب الأوطان من الإيمان

-
Invité
Invité



Sujet: Re: Le CN-RNX pour Atlas Blue Mar 25 Mar 2008 - 15:22

---

je l'ai deja pris entre casa et agadir
Invité
Invité



Sujet: Re: Le CN-RNX pour Atlas Blue Jeu 15 Jan 2009 - 17:53

---

Leasing de 5 B738

Citation :

GECAS to Lease Five New Boeing 737-800s to Royal Air Maroc's Atlas Blue

Business Wire 2009

2009-01-15 11:47:00 -


GE Commercial Aviation Services Limited (GECAS) today announced it has leased five new Boeing 737-800 aircraft from its existing order book to Atlas Blue, a subsidiary of Royal Air Maroc. Deliveries of the aircraft are scheduled for 2011.


"We are delighted to help one of our existing customers renew, expand and modernize with these new aircraft in the
coming years," said Doug Winter, senior vice president and region manager, Middle East and Africa, for GECAS.


Royal Air Maroc operates scheduled passenger and cargo services from Casablanca to points in Morocco, North and West Africa, Europe and the Middle East, as well as North America. Royal Air Maroc Group carried last year 6.1 million passengers to 70 cities in 38 countries around the world. The Group operates a fleet of 46 aircraft.


Atlas Blue is based in Marrakech, Agadir, Tanger and Oujda in Morocco, and served 1.5 million passengers last year. Atlas Blue offers a network of 37 destinations with a large choice of flights to Europe.


GE Commercial Aviation Services (GECAS), the U.S. and Irish commercial aircraft financing and leasing business of GE, has a fleet of over 1,500 owned aircraft with more than 250 airlines in some 78 countries, and it manages over 300 aircraft for others. GECAS offers a wide range of aircraft types and financing options, including operating leases and secured debt financing, and also provides productivity solutions including spare engine leasing, spare parts financing and management. GECAS, a unit of GE Capital, has offices in 28 cities around the world.


GE is a diversified global infrastructure, finance and media company that is built to meet essential world needs. From energy, water, transportation and health to access to money and information, GE serves customers in more than 100 countries and employs more than 300,000 people worldwide. For more information, visit the company's Web site at www.ge.com.


Contenu sponsorisé
Sujet: Re: Le CN-RNX pour Atlas Blue

---